Robert Ceccarelli, the Branding Specialist behind NFL Players You Need to Know
They play the game, and he turns them into megastars, Robert Ceccarelli, the branding specialist behind NFL players you need to Know!
What does Success mean to you?
Success to me is waking up every day, getting to do what I love, and working with people I enjoy being around. Some people might say that money isn't apart of success but they're lying, you can't pay your mortgage on wishes.
How has Instagram affected your life since starting your social media journey?
As trends shift in social media and platforms become more popular, I move from one platform to the next. Currently, with Instagram being the most popular, my athletes have been using Instagram as a means to show their lifestyle and static posts to show game pics, plays, etc. I learn something new everyday as Instagram evolves, but staying on top of trends is how I can create the right post for my athletes and brands. I've learned how to say paragraphs in a few short words, so that has affected my life and how I communicate now. Haha!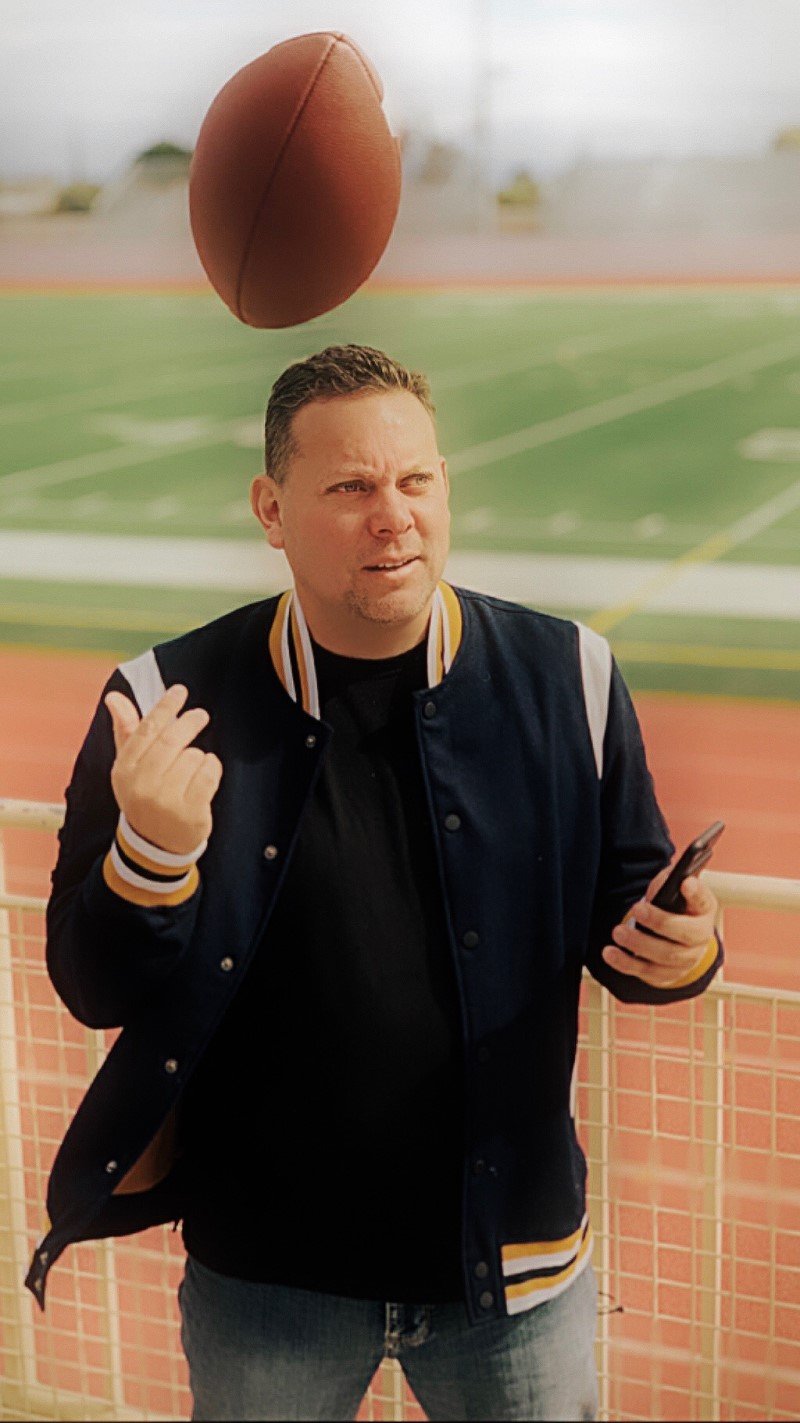 What are the top 2 brands you have enjoyed working with?
I only work with brands I believe in because I value a quality service, and I value what my client's needs. I've really enjoyed working with Casper Mattress, @casper. This fast-growing company pioneered placing quality sleep products in a box and shipping them straight to the customer's door. You go online, pick your bed size and it is delivered to your doorstep, in a box. Casper allowed me to let my mind come up with creative ways to get their brand seen on social media. Another top brand that I have enjoyed working with is MenloClub, @menloclub. MenloClub is another innovative company at the forefront of online men's clothing subscription services. They started 17 years ago as a retail store, and they are now paving the way for men who enjoy nice clothing and want to look stylish without spending hours shopping in a store. This ship to door monthly subscription service has 100,000 Members and growing. What I love about MenloClub is the vision the owners, Dee and Andres, have. They are creating an extraordinary brand through a community, and I have been fortunate enough to be along for the ride. I won't wear any other brand now and wonder how I ever dressed myself every day without them.
What made you begin working with Professional athletes and celebrities?
I saw an opportunity to help celebrities and athletes after a number of them would direct message our big accounts looking for help to grow their followers. I slowly built a business model that implemented brands into their social media feeds and began what people now call "influencer marketing". This all started in my early stages of working with Twitter and Facebook.
Can you scale a business from platforms like Instagram?
Of course, you can. You must pick an audience and make content. Will it happen over night? Probably not, but if you are dedicated and willing to learn and make mistakes, then anyone can. You have to look at the long term. I've been in the game for 9 years and didn't make a single cent for 365 days. I remember building my twitter accounts and trying to figure out a way to monetise these accounts. After 1 year, a company reached out to me and I made $36 in one day and then realized I could be onto something and was super excited.
Was it ever just for fun or was it always serious?
It was all just for fun. Myself along with two of my best friends didn't know what we were doing but knew somehow it could be made into something. I remember when my buddy said, "We need to get into this Twitter thing heavy." I was like "Wtf is Twitter, and how are we going to get into it?" Haha. We ended up getting in early and found what resonated. We just kept building and building until we made it into something.
What are your thoughts on the removal of "likes" on Instagram?
I haven't really thought about it, but I do see some positives and negatives of "likes" removal. From a brand perspective, it might be harder to gage an influencer for the partnership without seeing insights, but some people fake their likes by buying fake profiles to like and comment on their Instagram post. The average person benefits from "likes" because it boosts their self-esteem. If you post something that no one likes, you get this urge to take it down or spend time on creating something more engaging. Social media is meant to be social, so if you want to post something, post it and feel good about. I don't worry too much about "likes" as the Instagram algorithm has cut everyone's reach.
What can we expect to see from you in the future?
I don't know what the future holds, but I know today I'm continuing to bring on more and more athletes from referrals and creating some cool things with brands.
We have a quote here from the Oakland Raiders "Erik Harris" saying some great things about you!
How does it make you feel reading things like these?
"This guy (Rob) knows his stuff when it comes to an athlete's brand. I knew from the first time we talked we were going to be more than sports but family.
"- Erik Harris Oakland Raiders @e_harris_30
Man, it makes me smile because it shows me that what I'm doing is making an impact in the right way. It shows that I'm doing what I love to do. Erik is a particular person as he has excellent values and such a hard worker. I remember when I met him, I told him I know a lot of athletes, but he is as real as it gets. I build families. Not
businesses.
Where can we find out more about you?
My Instagram, @ballin, is the best place. I'm very active on that platform and always available to meet new people.