The Rise of Philip Schulte
To become an entrepreneur and start your own venture, all you need is an idea with the zeal to never back down.
That's what Philip Schulte showed and proved by becoming a young entrepreneur. In his early school days, when his friends were busy playing video games, he was searching to find a sound idea to make money from money. He observed the increasing cases of faulty Microsoft gaming consoles that were plagued with "the red ring of death" – in other words, they were completely broken.
This ultimately sparked his entrepreneurial mind, and he started learning to repair these consoles with his own tools. Philip made use of YouTube tutorials and became fully capable of repairing Xbox 360's. With this, he made his first business which consisted of buying broken Xbox 360's from his peers and on the internet, repairing them at home, and selling them on Craigslist for impressive profits. He ran this business for countless months. Philip stated that he often has a smile on his face when this part of his past is mentioned, as it was the beginning of his entrepreneurial adventures.
Philip left for college and decided that it was time to move away from his initial Xbox repair business. At this point, Philip had already experienced success on a small scale, and wanted to see how he could take it to the next level and earn larger profits. He migrated from his Xbox strategy to buying, selling, and trading vehicles on the internet. Philip mentioned that it was difficult at the time because he was attending a University and playing Division-I football.
Philip read a story of a man who started with a paperclip and traded his way to a house, all trades being done through the internet. Philip Schulte then tried replicating this story by trading his car valued at $900. He traded his car in exchange for a slightly better vehicle, then continued trading car after car. When the opportunity presented itself and the timing was right, Philip sold the car for an impressive profit. He repeated this process many times in the city that he lived in. From there, Philip started exploring other markets outside of the state he lived in. He did weeks of research and decided that Southern California was a great place to purchase vehicles due to the low-cost market on Craigslist in that region. He mentioned that used cars were much more expensive in his current market, so he saw a great opportunity in purchasing cars out-of-state and bringing them into his home market. Philip would spend hours searching Craigslist each night for potential deals before going to bed. He would then negotiate the price over the phone, buy a one-way ticket to Southern California, meet the private seller, purchase the car after further negotiations in person, and drive the car 20 hours straight back to his home. From there, Philip would often sell the vehicles for triple that of what he purchased them for in California. This occurred countless times over the course of a few years.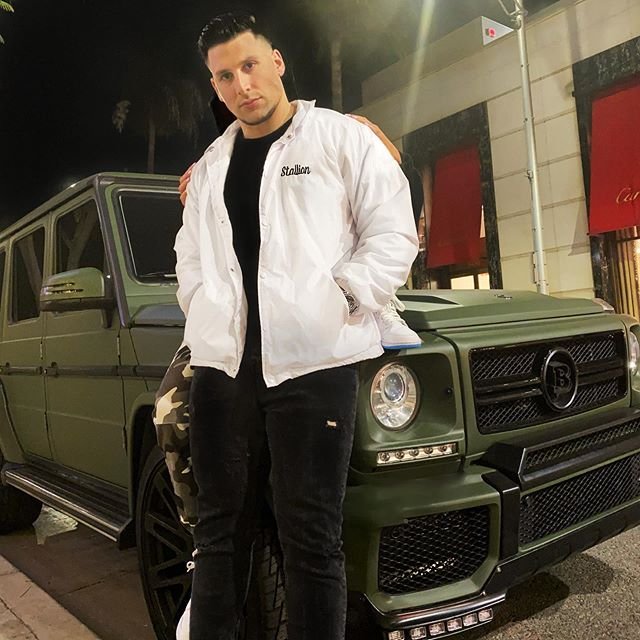 When asked about the risk of buying and selling second-hand cars, Philip said that undoubtedly, the process is risky. " Since getting into trading, buying, and selling used cars, I already had extensive knowledge of them. Growing up, I would watch an endless amount of car walkthrough videos on YouTube, and many car shows on TV. As a young kid, I would always spend time with my uncle and watch him work on his race cars."
Philip credits his time spent with his Uncle David working on cars together at a young age for his passion in automobiles. Philip mentioned that understanding the concept of supply and demand and doing your research in many different markets can pay off greatly. Throughout his time with this endeavor, Philip took no financial losses in any of the numerous deals he was involved in. Above all, Philip said he never was concerned about losing money because he only selected deals where he knew he would be able to make his money back in a worst case scenario. Ultimately, Philip achieved what many would consider to be a small fortune from what started as a fun experiment.
For many years, people have asked Philip for fitness tips and advice both online and in person. This sparked Philip's interest to enter the booming industry of fitness. He plans to release a series of fitness Ebooks that aim to help beginners properly exercise and build muscle.
Philip has numerous other projects in the pipeline, including a book he is co-writing with his father to help young people optimize their lives. Aside from that, Philip says he has a few more projects that he can't speak about just yet.
From Philip's time as an entrepreneur, he believes that persistence is the most important trait that an entrepreneur can possess. "Oftentimes, things will be very difficult, especially at the beginning. You will be working for countless hours, most likely making sacrifices to your social life, sometimes yielding no results. It can be extremely frustrating, as I have been there myself." Philip emphasized that seeing the bigger picture all while keeping a positive attitude is essential. Philip said he often thinks of a famous James Watkins quote which states, "A river cuts through rock, not because of its power, but because of its persistence."
Feel inspired? You can follow Philip Schulte on Instagram at @italian.